While I haven't done it myself yet (my WAR is only lv25), I did notice the strange lacking, so here it is.
Compiled from a few different websites, mainly ffxiclopedia, mysterytour, and killvoid
The AF Guide
WAR AF1 - Razor Axe <The Doorman>
Item: (Axe) DMG:31 Delay:276 STR+2 DEX+2 Lv.40 WAR
WAR AF2 - Fighter's Calligae <The Talekeeper's Truth>
Item: (Feet) DEF:14 HP+12 AGI+3 Enhances "Double Attack" effect Enmity+1 Lv.52 WAR
WAR AF3 - Fighter's Lorica <The Talekeeper's Gift>
Item: (Body) DEF:47 HP+20 VIT+5 Fire+10 Enmity+8 Lv.60 WAR
WAR AF4 - Fighter's mufflers <Borghertz's Warring Hands>
Item: (Hands) DEF:16 HP+13 STR+4 Shield Skill +10 Enmity+3 Lv.54 WAR
WAR AF5 - Fighter's Mask <Crawler's Nest Coffer>
Item: (Head) HP+15 DEX+3 INT+1 Enmity+1 Lv.56 WAR
WAR AF6 - Fighter's Cussies <Castle Zhavl Baileys Coffer>
Item: (Legs) DEF:34 HP+15 Accuracy +3 Evasion +3 Enmity +2 Lv.58 WAR
AF Pictures
Need photos! PM me a link, preferably hosted at tinypic.com!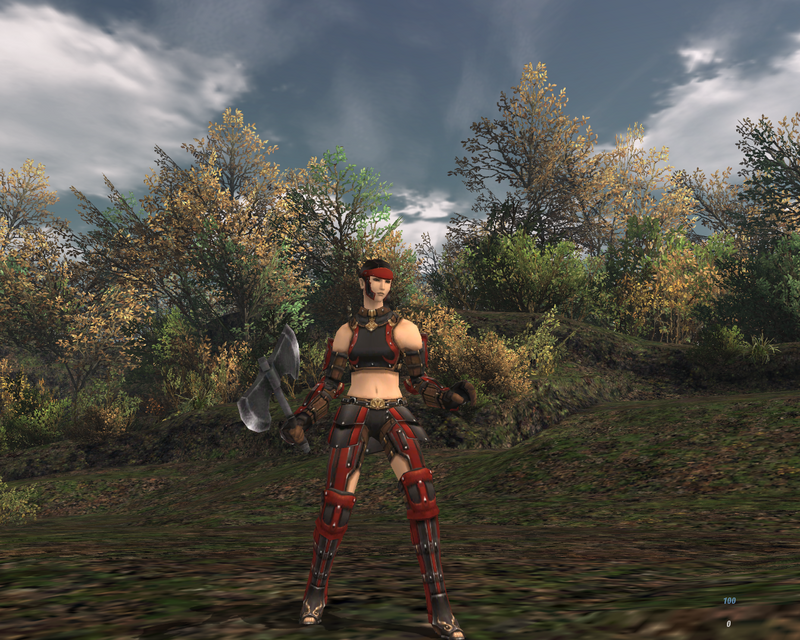 That's all for now, but there's more to come! Please PM me with any info, corrections, or pictures!